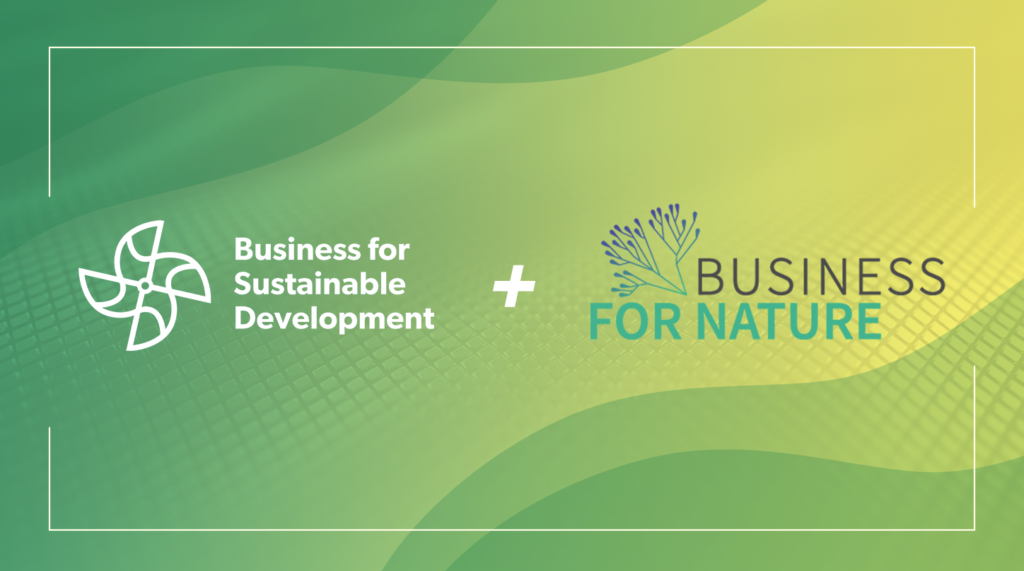 PASIG CITY, Mar 22 – Business for Sustainable Development (BSD) is pleased to announce its partnership with Business for Nature (BfN), a global coalition of businesses and organizations committed to promoting sustainable development and advocating for nature-based solutions.
Through this partnership, BSD will harness the collective strength of Business for Nature's diverse network of members to drive significant change toward a more sustainable world. BSD will collaborate with like-minded organizations to influence policy and decision-making processes and advocate for sustainability as part of the coalition's efforts to integrate nature conservation and restoration into economic systems and strategies.
"BSD is committed to promoting sustainability in businesses across the Philippines, and we believe that nature conservation and restoration are crucial components of achieving a sustainable future for all," said Ricky De Castro, Executive Director of BSD.
"We are honored to be part of Business for Nature's efforts to amplify their advocacy in our stakeholders. BSD's becoming part of the global Business For Nature network is just appropriate since the Philippines is a country blessed with natural resources which have to be used sustainably. This is also in line with BSD being part of the working group gathering feedback on the soon-to-be-finalized Taskforce on Nature-related Financial Disclosure standards," he added.
BfN's mission is to influence governments and businesses to put nature at the heart of their economic decision-making. Their 'Make It Mandatory' campaign calls for companies to disclose the impacts of their operations on nature, including their dependencies on and impacts on nature, as well as the measures they are taking to mitigate these impacts.
BSD is committed to working with businesses that are committed to sustainability. The organization acts as a platform for businesses in the Philippines to convene and have a discussion on the current sustainability landscape. By integrating nature-based solutions into our economic systems and strategies of Businesses, BSD can help build a more resilient, sustainable, and equitable world. Find out more about BSD by visiting our website at www.bsdph.org.
For more information about Business for Nature and its advocacy, please visit their website at www.businessfornature.org.
Media Contact:
Jhian Christian Aranas
Business Development and Membership Officer
[email protected] | +63 917 670 0144