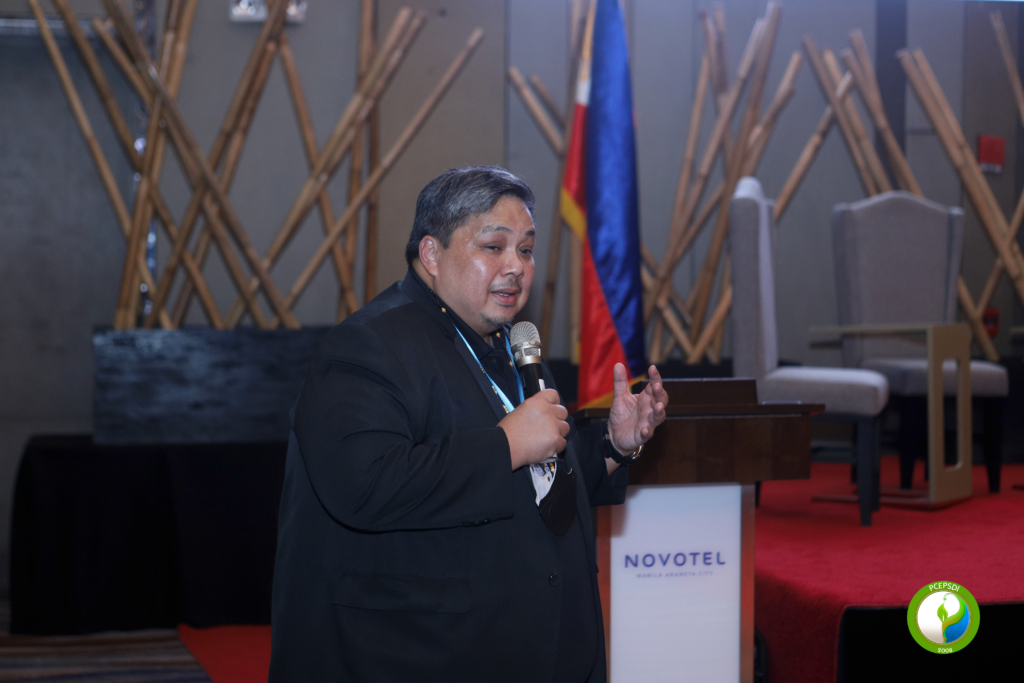 Business for Sustainable Development participated in the Transforming Philippine Tourism Conference last November 8-9, 2022 held in Novotel, Araneta Center, Cubao, Quezon City. BSD's Executive Director, Ricky De Castro, was one of the panelists under the Panel 2: Promotion of Sustainable Tourism in the Philippines. Mr. De Castro defined 'Sustainable Tourism' based on UNWTO's definition, gave a quick history on how summits and events evolving sustainability developments advanced over time and the overview effects of tourism in the environment.
This two-day conference was hosted by the Transforming Tourism Value Chains Project (TVC) as its final event together with key tourism stakeholders from the public and private sector. The project's accomplishments were presented and achievements of some tourism businesses as sustainability champions were recognized. This event was organized by the UN Environment Programme, Department of Tourism – Philippines and Phil.Center for Environmental Protection and Sus. Devt.,Inc. In partnership with the Tourism Infrastructure and Enterprise Zone Authority (TIEZA), Tourism Promotions Board (TPB), Philippine Association of Convention/ Exhibition Organizers and Suppliers (PACEOS), and Tourism Congress of the Philippines (TCP).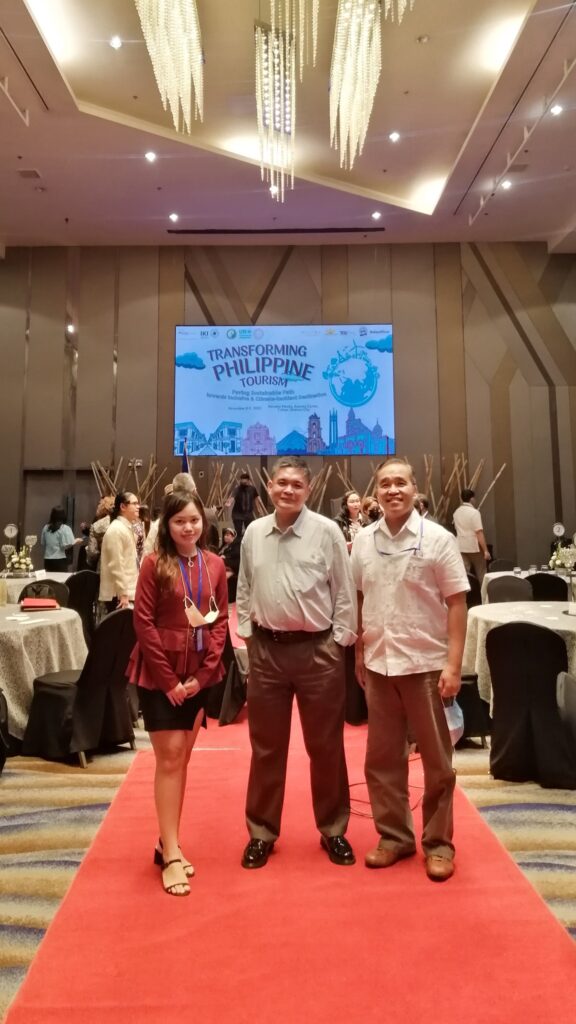 The conference was opened by Mr. Gustavo González, UN Resident Coordinator and Dr. Al O. Orolfo, Director of Foreign Assisted & Special Projects Service, Department of Environment and Natural Resources (DENR) and Member of the Philippine Stakeholders Advisory Group (PSTAG) for Sustainable Tourism. The opening sessions consisted of one representative per sector. The Private Sector, Tourism Congress of the Philippines, who gave an insight on a study of the carrying capacities of destinations. The Consumer Group, represented by Discover MNL, showed trends in traveling during the post-pandemic setting emphasizing an increase in eco-friendly destinations and "revenge travel" mentality from the travelers. Lastly, the International Community, represented by UNEP, who discussed a science-based approach to sustainable tourism and food production issues in the Philippines. On Day 2, the 3 sectors were mixed into different groups to share their efforts in integrating sustainability in their policies and operations.   
Sustainability is a huge factor to consider for the tourism and hospitality industries. It's not just good to have but a compliance and essential for the future developments of a country. It was emphasized that the tourism sector is a casualty of the climate crisis not just in the Philippines but around the world. Traveling to destinations unfamiliar and new to people exposes more chances of damage if not properly implemented and without sustainable practices. Destinations are more vulnerable to biodiversity loss, marine litter, warmer temperatures and rising sea levels, coral bleaching, and water shortages. Other than the destination, local people and culture are greatly impacted if tourists are unaware of their actions and activities during their travels. Also, the people living in these destinations and their culture are greatly impacted if tourists are unaware of their destructive actions and activities during their travels.