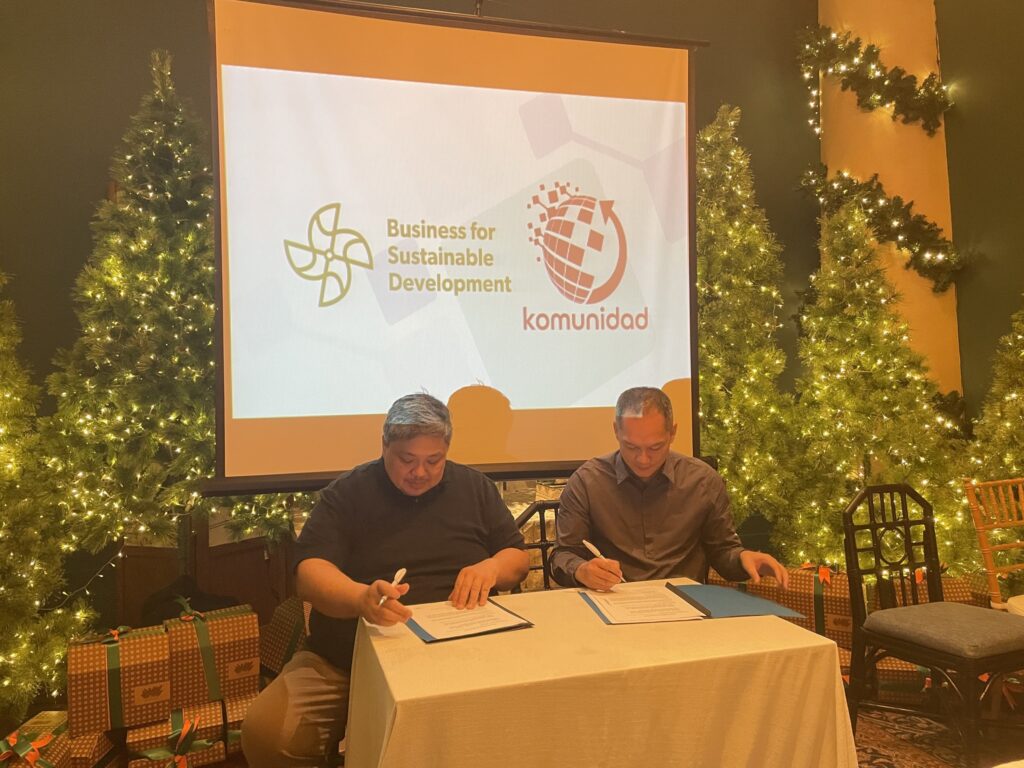 Business for Sustainable Development (BSD), and Komunidad Global have announced their partnership with the objective to strengthen both companies' goals towards sustainable development.
The declaration of their partnership happened on November 9, 2022, during a meet and greet and signing event at the Manila House Club in Taguig City. This will enable both companies to collaborate on enhancing their approach to sustainable development, particularly to promote the adaptation of the climate resilience initiative in the private business sector.
Komunidad has provided complimentary access for BSD members (for strategic and scale-up plan subscribers only) to a climate-resilience portal called "Weather Wheel" which will allow them to monitor weather conditions in their respective office locations and receive early warnings. This feature has become one of the highlights of BSD's new and improved membership program.
Meanwhile, BSD will become an official partner and consultant of Komunidad for their forthcoming Sustainability Reporting software, which aims to give a thorough sustainability or ESG report in a few clicks. This will bring about a revolution in corporate sustainability reporting.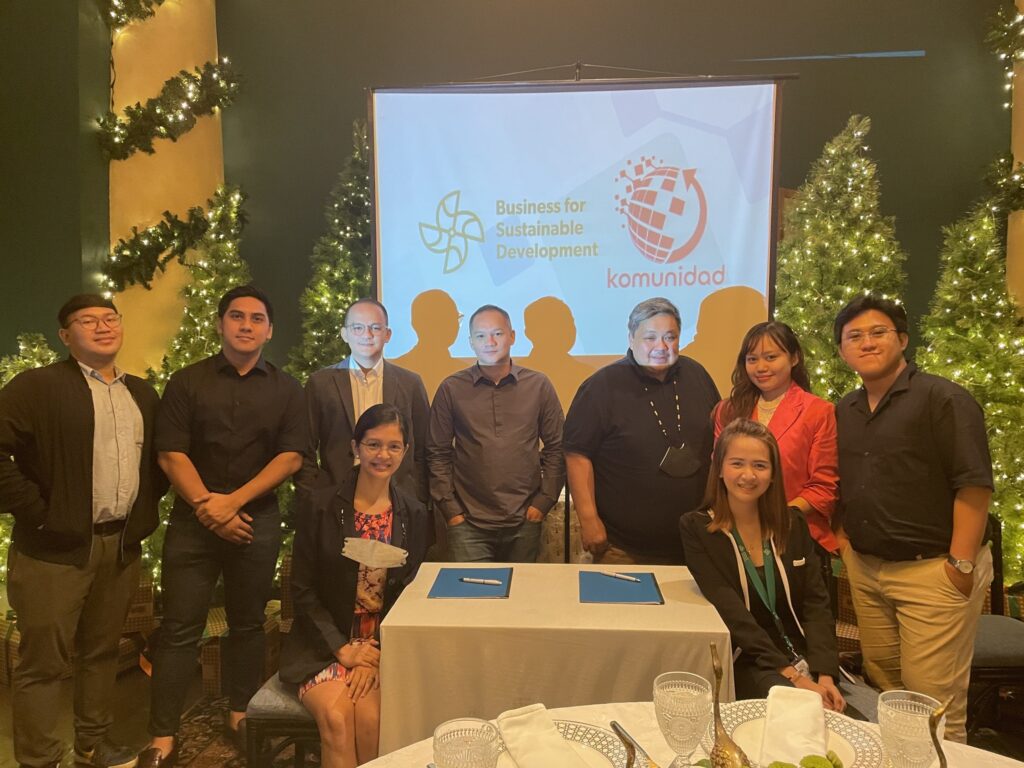 Present at the event was BSD's Executive Director Roderick "Ricky" de Castro, as well as Komunidad Global's Co-Founder and Chief Executive Officer (CEO) Felix Aqyue who also presided over the signing ceremony.
Komunidad Global is a data and analytics software company that provides digital transformation and decision support tools with a special focus on climate resilience and sustainability. Among their services are Threat Monitoring, Site Risk Analysis, and Weather Early Warning Alerts. 
"Through this partnership, we aim to reach out to more businesses and help them become more climate resilient. Komunidad also leverages the expertise of BSD in GHG Accounting & ESG Reporting to enable its customers to start building the foundation in taking climate action." ", says Felix Ayque, CEO and Founder of Komunidad.
BSD is a non-profit industry association that provides a platform for corporations to work together and collaborate in achieving sustainable development. This partnership represents an opportunity for the organization to promote the significance of integrating climate resilience in order for businesses to avoid risks and disrupt their cycle of sustainability.
"BSD partners with like-minded organizations in the promotion of the practice of inculcating sustainable development into the regular process of business. This partnership with Komunidad combines the vast experience of BSD in the area of sustainable development and the technical expertise of Komunidad in the area of climate resilience and sustainable development management systems," says Ricky.
"This will lead to more activities and models that will make the measurement of impact to environment, social And governance much more accurate leading to more effective and sustainable programs that can make us contribute to targets set in achieving net zero by 2050," he added